We know that the quality of our people determine the quality of our product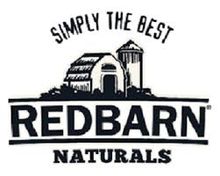 Tailwaggers is proud to carry Red Barn in Whitefish, Montana. Redbarn founders, Jeff Baikie and Howard Bloxam, met on a hockey rink in Canada when they were just kids. They became fast friends and while they went in different directions at times, they remained close.
Both Jeff and Howie have always been entrepreneurs and had both been involved in several different business ventures so in the early nineties, when they started talking about building a company together it was an easy decision. They both recognized the need for a healthy, wholesome dog food that was developed, produced and sold with integrity, honesty and only top quality ingredients.
Dog Treats
Straight Bully Sticks
Braided Bully Sticks
Mini Bully Sticks
Pork Chews
Natural Filled Chews
White Beef Bones
Meaty Beef Bones
Cat Food
Natural Grain-Free Beef Recipe Cat Stew
Turkey Protein Puffs
Salmon Protein Puffs
Natural Grain-Free Beef Recipe Cat Pate
Natural Grain-Free Lamb Recipe Cat Pate
Natural Grain-Free Tuna Recipe Cat Pate
Come Visit Our Local Pet Supply Store Near Whitefish, Montana for Healthy Food, Treats, Supplies and More