GIFTS FOR EVERYONE AND EVERYTHING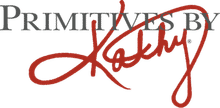 Tailwaggers is proud to carry Primitives in Whitefish, Montana. Like all great ideas, Kathy's started with a challenge – trying to find unique products for her paint studio and retail store in Lancaster, PA she owned with her Mother for over 10 years.
Inspired by her desire for unique and creative items to fill her own shelves, Kathy took matters into her own hands, literally. She handmade the first "primitive candle box" in 1997. Crafting the box by hand, taking care into each detail from the sanded edges to the type of ribbon tied on the wire handles, each was a work of passion.
KATHY'S BEST
Bottle Sock - Friends Bring Happiness 
Bottle Sock - Mama Needs Some Wine
Bottle Sock - Not Drinking Alone If Cat Home
Bottle Sock - Not Drinking Alone If Dog Home
Bottle Sock - Cheaper Than Therapy
Bottle Sock - Don't Let Friends Wine Alone
Bottle Sock - Wine Because Adulting Is Hard
Bottle Sock -Toast The Host With The Most
Come Visit Our Local Pet Supply Store Near Whitefish, Montana for Healthy Food, Treats, Supplies and More